Most people know that reality TV doesn't always represent "reality." But just how fake can these shows get? The answer: really, really, really fake. Watch our original video above or read on below, and subscribe to the Nicki Swift YouTube channel for more awesome videos!
Faking Amish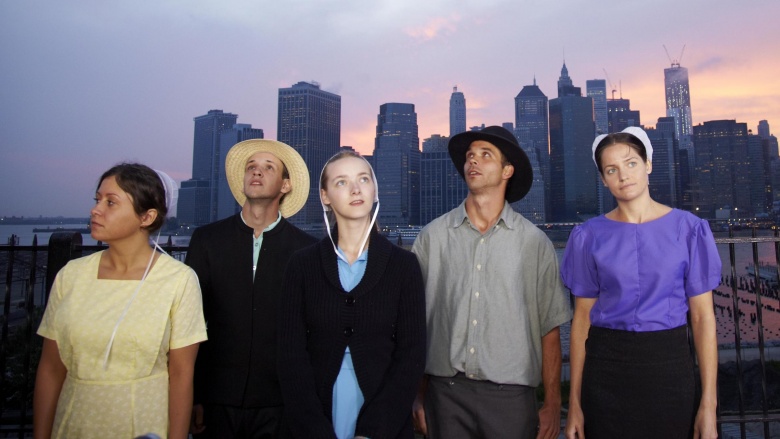 In 2012, TLC premiered Breaking Amish, said to be about a group of Amish and Mennonites who ditch their butter churns for the bright lights of New York City. Sound ridiculous? That's nothing compared to the drama that unfolded behind the scenes. Just two episodes into Breaking Amish, reports circulated that the cast of the show wasn't exactly who they said they were. Among the craziest allegations: two cast members said to be meeting for the first time actually had a child together; and another said to be leaving the faith for the first time had allegedly split about 14 years prior. The scandal eventually grew so big that TLC had to release a statement. "There is a lot of information floating around about the group featured on Breaking Amish," the network said. "Much of it is not true, but some of it is—and is addressed in upcoming episodes."
Somehow, some way, Breaking Amish weathered the storm and has stayed on the air for three additional seasons, two of which were under the name Return to Amish.
Dinner: Impossible With a Side of Improbable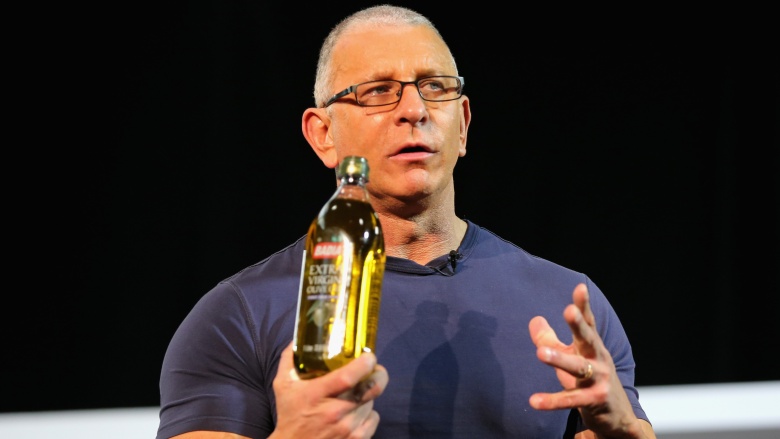 Dinner: Impossible star Robert Irvine boasted about his incredible curriculum vitae, which included a role in designing Princess Diana's wedding cake, or so he claimed. In 2008, the St. Petersburg Times did a little digging and discovered that a slice of Irvine's résumé had been greatly embellished. The Food Network fired Irvine from the show shortly thereafter, replacing him with chef Michael Symon. Despite the embarrassing scandal, Irvine actually returned to the Food Network later that year. In 2009, he was reinstated as host of Dinner: Impossible for a serving of episodes. Two years later, Irvine began hosting his current gig, Restaurant: Impossible.
Man vs. The Not-Exactly-Wild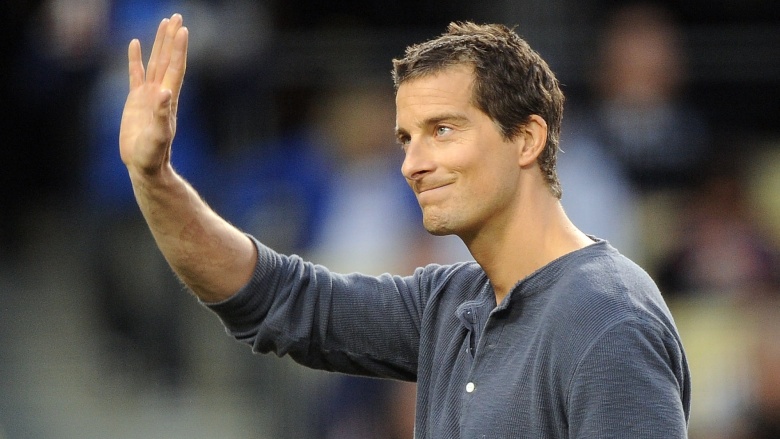 In 2007, the United Kingdom's Channel 4 conducted an investigation into Man vs. Wild (called Born Survivor: Bear Grylls in the U.K.) in response to claims that some of Grylls' stunts were set up by a production crew. The examination revealed a long list of misleading information, including instances of Grylls was staying at a hotel while claiming to be in the wild (a.k.a. how the rest of us camp). In light of the scandal, some of the episodes in question were re-edited for British and American audiences. The show also made adjustments to become more transparent to viewers.
House Hoaxes
Millions of Americans' mindless Saturday afternoons were ruined in 2012 when a former participant on HGTV's House Hunters claimed her experience on the show was fixed by producers. The participant, Bobi Jensen, told the Hooked on Houses blog that she and her family had already picked a home before taping the show. She said the remaining two houses they viewed on TV were really just their friends' homes. HGTV responded to Jensen's claims in a statement to Entertainment Weekly, admitting things can change due to production timing restraints and the process moving too quickly.
Storage Whoppers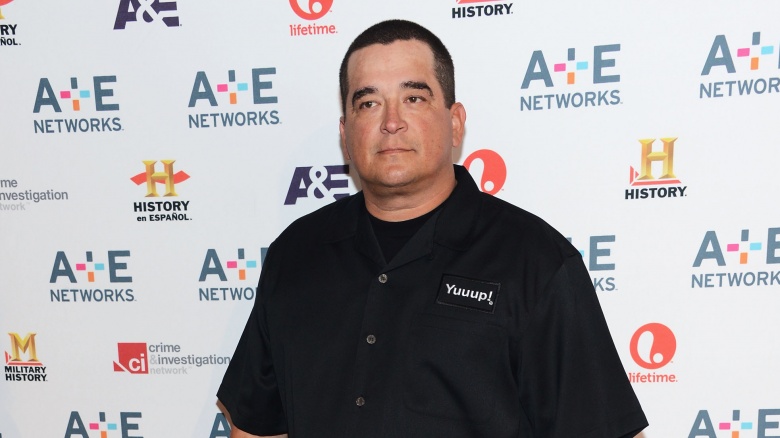 In December 2012, Dave Hester blew the lid off of Storage Wars when he sued A&E for wrongful termination and committing fraud against its viewing audience. In his lawsuit, he alleged that "nearly every aspect of the series is faked" and accused the crew of "salting," a term for planting valuable objects inside participants' lockers. Hester says he wasn't asked back on the show after he complained about its practices to the network. Hester reached a settlement with A&E the following July for an undisclosed amount that we suspect he is happily storing in his bank account.
Theater Moms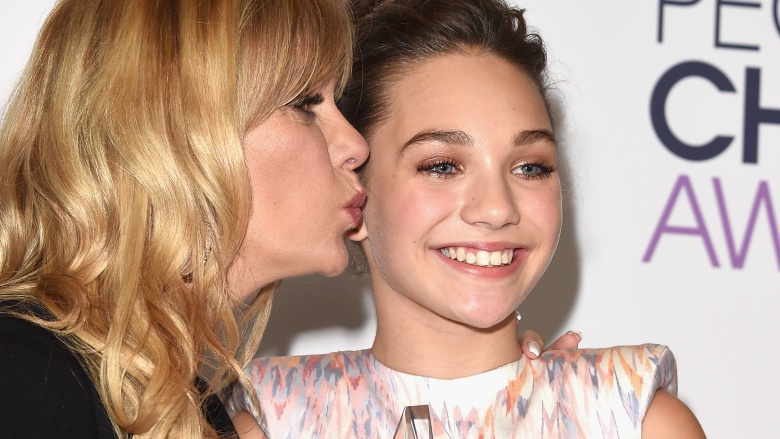 If you assumed all the fighting and drama on Dance Moms was for the cameras, you'd probably be right, at least according to co-star Maddie Ziegler. Speaking to USA Today in 2015, the adorable youngster revealed that some of the show's most dramatic moments aren't exactly, you know, real. "It's hard to do a reality show when there's so much crying and drama," she said. "The producers set it up to make us all yell at each other…The moms have a fake fight sometimes. Afterward they just start talking and laugh about it." Color us unsurprised.
Survivor: Outwit, Outlast, Outhoax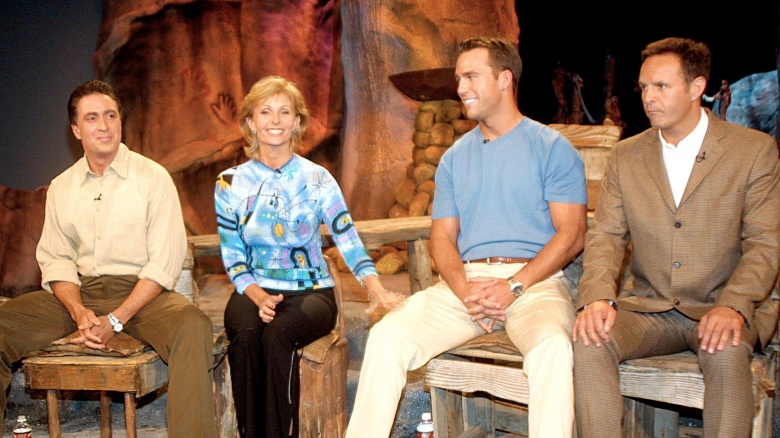 Survivor's survival came into question after executive producer Mark Burnett admitted to reshooting scenes using stand-ins to get the best shot. According to ABC News, Burnett said he recreated a river swimming race from season two using body doubles and then spliced into the real race. "The only other thing we've done is when the two tribes approach [host] Jeff [Probst] for a challenge, we may do that twice—because I want a nice wide shot," Burnett said. He insisted none of his tweaking affected the outcome of the show, which is a shame because did Tina really need to beat Colby?
Canned Cab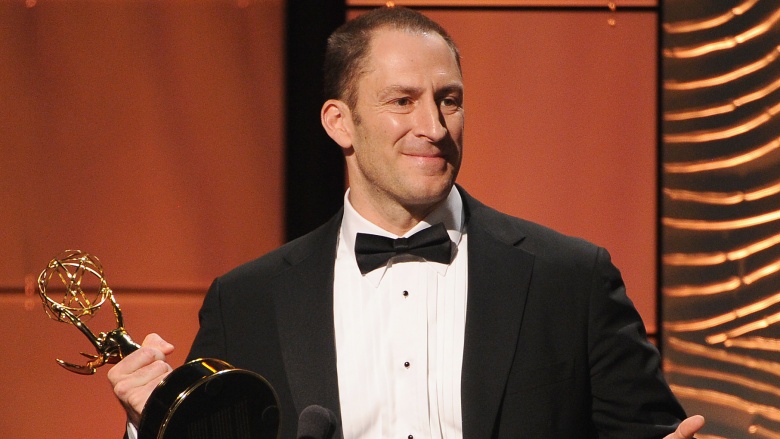 In 2010, multiple reports alleged that you couldn't actually try to hail Discovery Channel's Cash Cab at random. In fact, according to one former contestant, the whole thing was even more staged than you might have guessed. Writing for TV.com, Kevin Collier claimed that he and his friends were actually tricked by producers into thinking they were on their way to a different reality show that one of Collier's friends had been prescreened for weeks prior. One of the producers even arranged a ride for them to the alleged show, which, lo and behold, turned out to be the "Cash Cab." Once in the cab, Collier says the game was very real, with only a few minor exceptions (e.g. If you win money, you have to give it back to host Ben Bailey and wait for a check to be mailed.) Lame, but then again, when have New York City taxis ever been fair?
Keeping Up With the Reshoots

Even rabid fans of Keeping Up with the Kardashians will admit the show probably isn't 100 percent legit. Even so, producer Russell Jay shocked many when he exposed some of the show's reality secrets in a deposition during Kim Kardashian's divorce from Kris Humphries. In it, he testified that Kardashian requested to reshoot her reaction to Humphries' "surprise" proposal because she allegedly did not like the way her face looked on take one, according to the Huffington Post. Even worse, Russell testified that Kardashian and her mom, Kris Jenner, shot a scene discussing Kardashian's marriage problems on a sound stage, not during the episode's trip to Dubai. Sad, but what else would you expect from a family who made its fortune selling superficiality?
The Hills Have Lies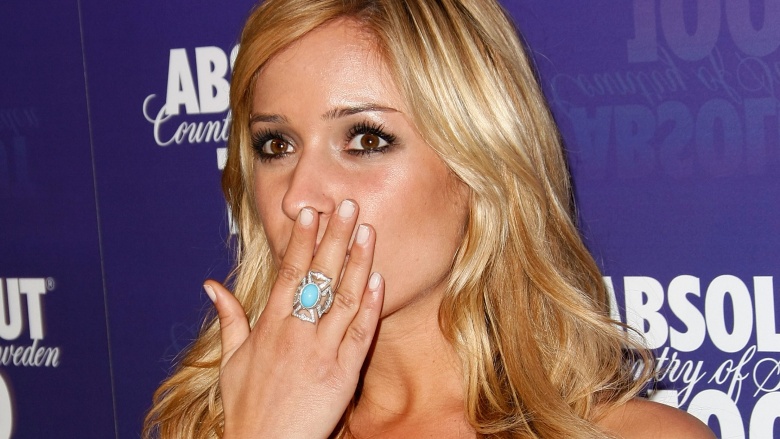 Former Hills star Kristin Cavallari admitted on Bethenny Frankel's talk show that many of her relationships on the show were just for the cameras, including her much-anticipated reconciliation with Brody Jenner. "I knew exactly what I was getting into," she said. Jenner also called "BS" on The Hills, even admitting his relationship with Lauren Conrad never actually happened. Does this mean that Heidi and Spencer don't actually exist?