1. War of the Worlds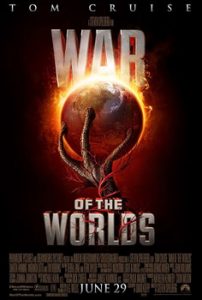 First article on our list of 2005 science fiction films is going to be about modern depiction of H. G. Wells sci-fi classic, Tom Cruise and Dakota Fanning are members of the typical American family. But everything changes when some kind of otherworld creatures invade the Earth. Are father and daughter going to survive, and what are they going to learn about themselves while fighting for their lives?
2. Star Wars: Episode III – Revenge of the Sith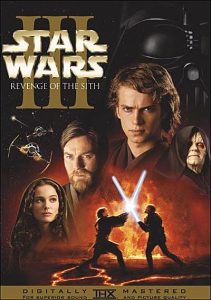 In sixth overall installment of Star Wars movie franchise, Darth Sidious is closer than ever to fulfill his plan of taking over the whole Galaxy. In order to do this, he approaches Lord Vader, who has to rethink his morality and choose his side once and for all.
3. Serenity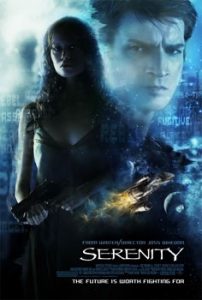 On the spaceship called Serenity, whole crew agrees to take on a fugitive. But they don't even know how much trouble will that blind passenger bring upon them. Torn between their government and various unknown dangerous species dwelling from the very depths of space, they now must fight for their lives.
4. The Island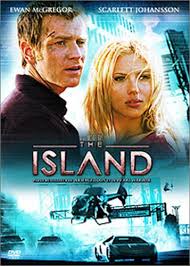 While it is true that The Island sounds like there is simply no better place to live at, Lincoln Six Echo is soon going to discover that everything is not what it seems. Now, he must escape from his dystopian reality, but did he already go too deep? The only dystopian film has donw well to earn its place in the list of 2005 science fiction films.
5. The Hitchhiker's Guide to the Galaxy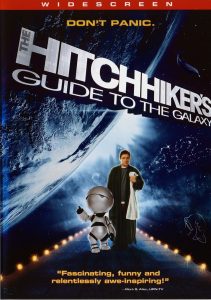 Portrayal of famous Douglas Adams novel in which Arthur Dent gets kidnapped by Ford Prefect, member of what seems to be some kind of alien species, who is trying to write new version of "The Hitchhiker's Guide to the Galaxy".
6. Fantastic Four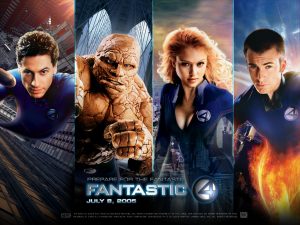 Superhero squad from Marvel Universe comes to the big screen. Reed Richards, Sue and Johnny Storm, and The Thing are going to fight Doctor Doom in order to save the world once again.
7. Zathura: A Space Adventure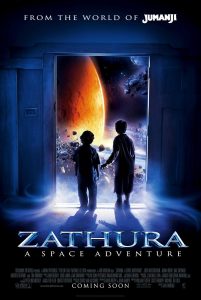 Everything changes for two boys, Walter and Danny, when their house gets blown out into the space with the help of board game they are playing. Can they handle the outer space? Who's to know. This beautiful story about two boys growing up definitely deserves to be on our list of 2005 science fiction films.
8. Sky High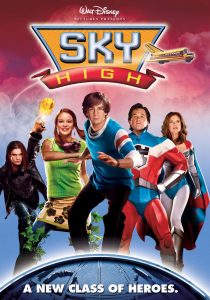 In this movie, superheroes are already well known and widely acknowledged. This is the story of William Stronghold, a teenager who needs to find the right balance between being supernatural and ordinary. It seems that he doesn't have any superpowers, despite being the son of two mighty superheroes. But is that really true? Follow William while he discovers where true strength lays, and while doing this, he's going to pick up a couple of lessons on how to be a better human being, too.
9. Doom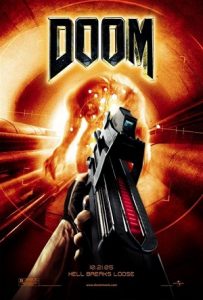 Based on a video game franchise, Doom tells a story of Rapid Response Tactical Squad – the only ones brave enough to go out and fight the alien-like enemies. When everything depends on them, are they going to find the right way to neutralize the threat and save the day?
10. A Sound of Thunder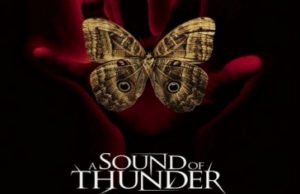 Scientist goes back to the prehistoric era. There he is going to encounter creatures that he could never imagine, and while trying to save himself, he is going to start a chain of events that could change the history as we know it today.