When someone mentions New Zealand, What is your first thought that comes to mind ? Maybe Xena warrior , the famous character from the eponymous series that was filmed in the beautiful nature of these distant islands, maybe rugby or popular movie Lord of the Rings? In this article you will discover some facts that you did not know about New Zealand. Let's start
1 – New Zealand has two anthems, British "God save the Queen" and his own " Good defend New Zealand"
2 – Blue Lake, in Nelson Lakes National Park, has the most beautiful water in the world.
3-  New Zealand is home to the world's smallest dolphin species.
4 – In 2008, TripAdvisor named Milford Sound (pictured below) the world's top travel destination, based on an international survey.
5-  Organised commercial bungee jumping first began in New Zealand.
The first people who settled it came from East Polynesia in the 13th century. Then they settled in the tribal alliances as Maori. Years later,  explorer James Cook came to the island and took the folder in Britain. Maori ceded sovereignty of New Zealand to the British in exchange for protection of their country of France, which wanted to colonize them.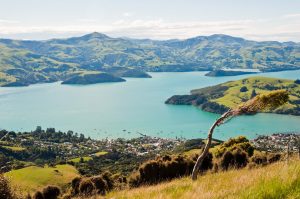 "Earth long cloud" is 1,600 kilometers long and broad 200. It has incredible flora and fauna. Given that New Zealand was isolated from the rest of the world on it survived a fossil creatures. One of them is the tuatara, the most primitive frogs that do not have a developed system of life in the water, and sundry lizards. This island is located on the crossroads of the Pacific and Indoaustralske board on which they are incurred young Southern Alps mountain, so they are less volcanic phenomena on the North Island frequent. In the southwest of the 1000 to 1600 meters high hills rising steeply above the hard water available, broken down fjords. There is a national park Fjordlend.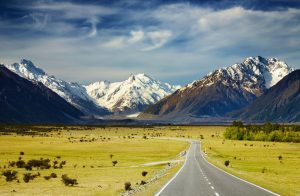 New Zealand is very popular for its beautiful beaches. The most famous is Piha beach, where you can see black sand. This place is maybe best for surfers. Then, there is the beach Moreuki, which boasts many unrealistic round stones that look like giant turtles. One of the most popular thermal beaches, Hot Voter Beach with extremely hot water that heats up volcanic soil. It is customary to go to the beach with a paddle. During low tide, dig a hole on the sandy beach, then wait a few moments to fill up with water and you have your own Jacuzzi spa just a few meters far away from the cold Pacific Ocean