The Vampire Diaries – The Awakening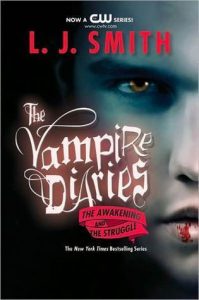 First book of the original series introduces us with main characters: vampire brothers Stefan and Damon Salvatore, and Elena Gilbert. Also, it sets the battle between two brothers over Elena, the main storyline through the whole series.
---
The Vampire Diaries – The Struggle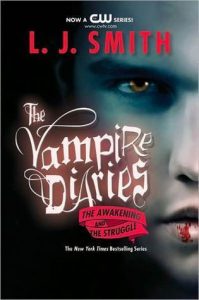 Story continues as Elena is now in a love triangle. Both of the Salvatore brother are attracted to her, and she is going to have to decide which one is right for her. With Stefan getting wilder, and Damon being ready to destroy everything on his way, this love triangle could be a deadly one.
---
The Vampire Diaries – The Fury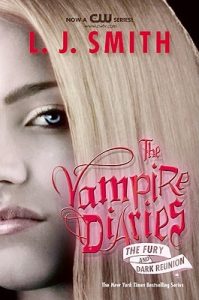 Elena is now changed, and she craves human blood. With Stefan trying to get her back and Damon being on her side this time, is she going to resist the temptation, or is she going to become more and more blood thirsty as time goes by?
---
The Vampire Diaries – Dark Reunion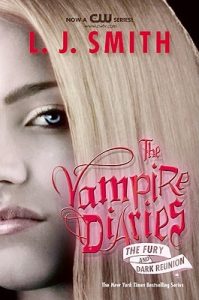 Told from the Bonnie's perspective, fourth book of the original series deals with three main characters united to fight new evil forces. Elena, Stefan and Damon must leave all their differences aside and show just how strong they are.
---
The Return – Nightfall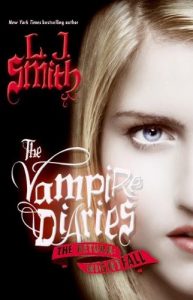 Elena, Damon and Stefan return in the new trilogy. In this first installment, Elena gets revived by supernatural forces, but this time she is only human. However, she once again finds herself in the middle of a love triangle – but this time every person from that triangle is more dangerous than ever.
---
The Return – Shadow Souls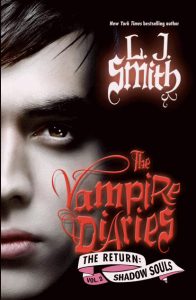 new evil forces are occupying the town, and this time, Damon and Stefan are going to be in a constant danger of becoming humans. Who is it going to be? And what is Elena going to do about it?
---
The Return – Midnight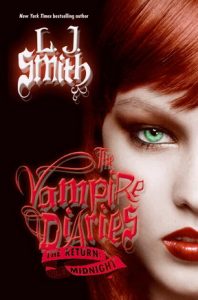 Something happened between Damon and Elena, but Elena won't speak of it. However, Elena and Damon go together on a mission of rescuing Stefan from the Dark Dimension. This does not go smoothly, as Damon somehow becomes human. Now he must find the way to become his old self.
---
The Hunters – Phantom (note: The Hunters and The Salvation trilogies weren't written by Vampire Diaries original author, L. J. Smith)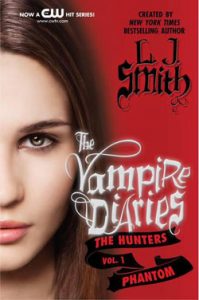 Now that Elena, Damon and Stefan are all back, everything seems to be normal. However, new threat is upon Fell's Church, and this time there is only one brother who is going to help Elena.
---
The Hunters – Moonsong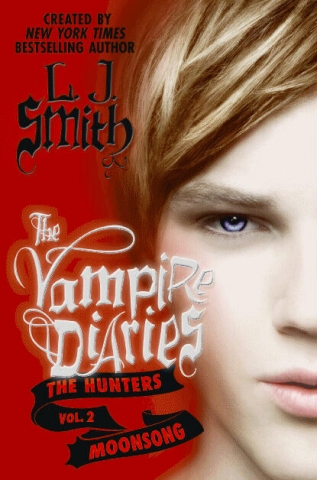 Elena starts college and she is excited about it. On the other hand, she isn't so excited when students start disappearing. When she discovers that evil was in fact following her all the way from home, she is going to have to battle against unknown forces one again.
---
The Hunters – Destiny Rising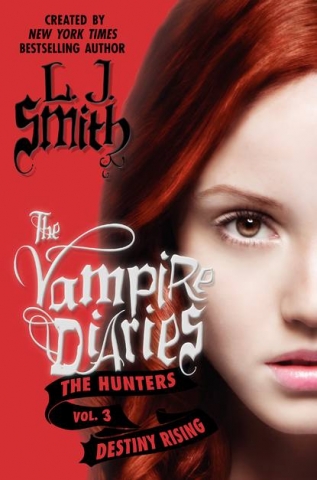 Elena is reunited with Stefan, and Damon becomes pretty unpredictable because of that. However, this time Elena is going to find out that she has to sacrifice something, or someone, that is most important to her, in order to defeat evil forces. Who or what will it be, and how is she going to decide?
---
The Salvation – Unseen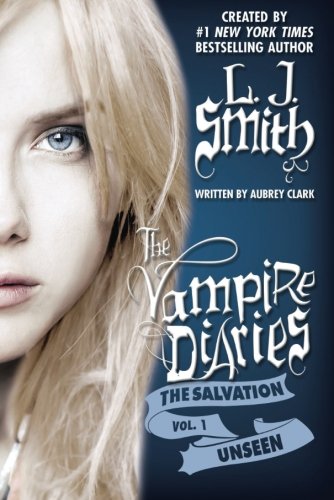 When Elena survives car accident, she is going to find herself against Solomon – on of the Old Ones. Stefan and Damon are going to do their best to help her, but there isn't much that they can do about it either. A new trilogy starts – prepare for more mystery than ever.
---
The Salvation – Unspoken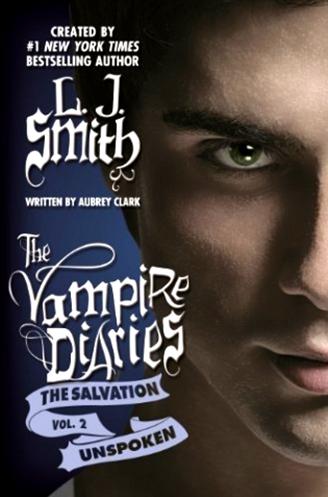 Once Stefan was staked in heart, Damon is marked as the next victim. Elena is going to have to battle dark forces, and this time more than one life is on stake.
---
The Salvation – Unmasked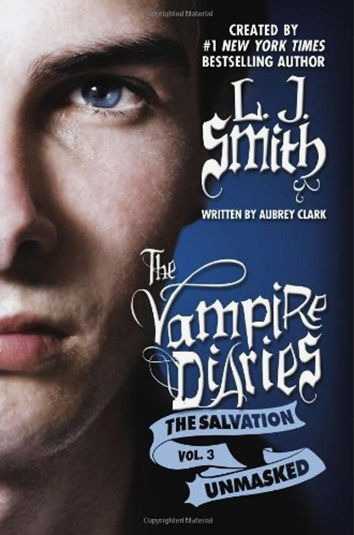 Damon managed to avenge his brother, but because of that, Elena's life is on a very thin ice. Her only chance is going back to the beginning and proving that neither Stefan nor Damon need to kill a human because of her. She must sacrifice her own needs for greater good, but is she going to be able to do that?