1. Simo Häyhä – 505 kills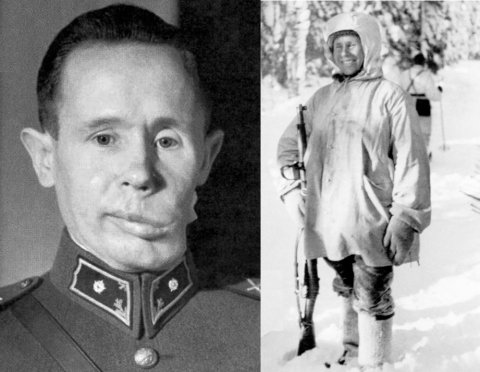 Simo Häyhä was a Finnish sniper. His nickname was "White death", and he earned it well. In case you've never heard of him, Simo is a sniper with most confirmed kills ever. He killed no less than the chilling number of 505 people.
During Winter War, Simo served as a Finnish sniper. He managed to kill 505 people, but the best thing is that he managed to do it in less than 100 days.
You should remember that temperatures out there were ranging from −40°C to −20°C, and there was no much (if any) daylight.
It's no wonder that one of the main Russian goals was to eliminate Simo from war. They finally succeeded to wound him, because on March 6th, Simo was hit in a face with an explosive bullet, and whole his left cheek was blown off.
He managed to recover, and he lived until he was 96 years old.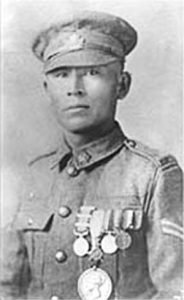 This man with a very, very strange last name, was a Canadian sniper of First Nation descent, and he was probably one of the most effective snipers during World War I. Interesting thing, however, it that Francis was just a regular fireman, and before war, he was working for the Department of Lake. He was member of the first Canadian troops that went into Europe, and he was involved in the Second Battle of Ypres.
After that, Battle of the Somme took place, and that's where Francis was wounded in the left leg. However, he managed to recover on time, and they moved to Belgium.
It was speculated that Francis should have received the Victoria cross, but he never did because he was a First Nation soldier.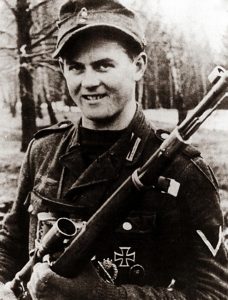 Hetzenauer was an Austrian sniper, and he participated in the Second World War. He has 345 confirmed kills, and he is the owner of The Knight's Cross of the Iron Cross, which symbolized soldier's bravery and exquisite skills shown at the battlefield.
He operated mainly in Carpathians, Hungary, and Croatia. In 1944, he suffered head trauma, and in 1945, he was caught and imprisoned by Soviets.
Hetzenauer died in 2004, after suffering some time as a consequence of his health getting worse every day.
4. Josef Allerberger – 257 kills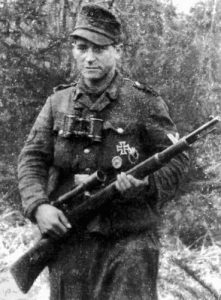 There is no much information on him, but we certainly do know that Josef Allerberger was a German sniper, and he operated at the same time as Hetzenauer, during Second World War.
Allerberger is credited with 257 kills, and he was active from 1943 to 1945. Although he doesn't have most confirmed kills, this certainly doesn't mean that he wasn't deadly.
In fact, Allerberger and Hetzenauer killed 602 people combined!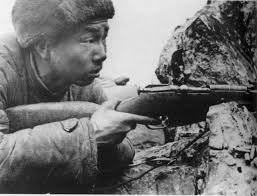 When you first see this number of kills, it doesn't seem that much compared to the ones before him.
However, you have a completely different perspective when you find out that Zhang Taofang had 214 kills and he was active only for 32 days!
And he wasn't even using a sniper magnifying scope. This makes him certainly most productive (work-time ratio) sniper on our list of snipers with most confirmed kills.