With so many great comedies that were released it is extremely difficult to pick just five! After some tough decision making and long hours of watching and laughing, here is what the conclusion came to.
1. Neighbors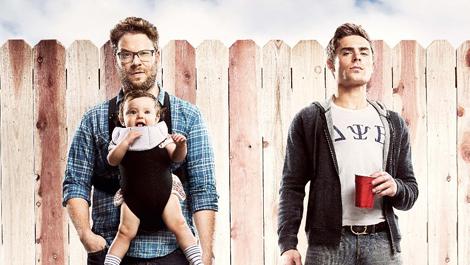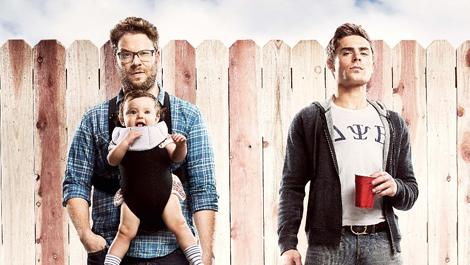 If Zac Efron is in it about 99.9% of the American population will be drooling to see it (yes guys, we know you secretly have man crushes on Efron). Alongside Zac is Seth Rogen. The hilarious 34 year old is known to be BFF's with James Franco and has starred in movies such as Knocked Up, This Is the End, and The Interview.
Neighbors is a film about what happens when parents live directly next door to a frat house with their tiny little baby girl. Parents get heated, college students get wasted and yes, Efron takes his shirt off. Not to mention it is actually funny!
2. The Interview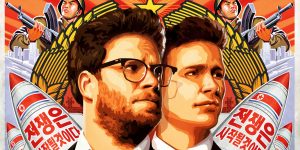 Yes, Seth Rogen is just that hilarious. Alongside BFF James Franco, these two created a hilariously funny movie about trying to assassinate a North Korean dictator. Dave Skylark (James Franco) and Aaron Rapoport (Seth Rogen) are the duo team behind the popular show "Skylark Tonight", and in an attempt to prove themselves credible reporters they set up an interview with Kim Jong Un. During the process the CIA steps in and tells the buddies that they have to assassinate Kim. Let's just say Franco and Rogen killed it.
3. 22 Jump Street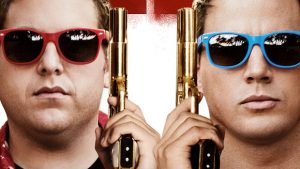 Most sequels fall short in comparison to the first film, but some say this one was even better than the first! 22 Jump Street is the story of what happens next after 21 Jump Street. Channing Tatum, Seth Rogen and Ice Cube all came back funny as ever and ready to roll with the punches. Not to mention, Mr. Tatum's muscles are out of control. He can arrest me anyday of the week!
4. The Other Woman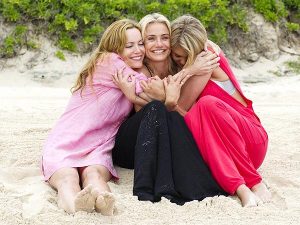 If were being honest, at first I thought the only appeal to this movie was the fact that Kate Upton was going to be shone in a bikini. Turns out, Kate's quadruple D's aren't the only the big attraction! Cameron Diaz and Leslie Mann had such great chemistry in this movie that I was laughing from the very beginning. Besides, a story about a married man with not only one, but TWO mistresses.. and they all become BFF's?! Let's just say I have watched it more than once.
5. Let's Be Cops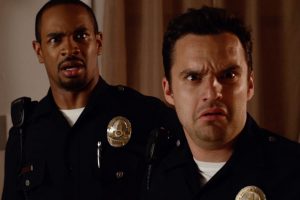 From co-staring together on FOX's hit series New Girl and being absolutely hilarious, these two made it to the big screen together and KILLED it. Let's Be Cops is definitely one of the funnier movies that came out in 2014 and it is so awesome to see Jake Johnson (Ryan) and Damon Wayans Jr. (Justin) take their chemistry from the small screen to make a motion picture like this one.
Ryan and Justin get stuck and stalled in their current careers and decide they need to figure something else out. After being thought of as real cops when they decided to dress up as officers, they decide to take it the next level and pretend to be real cops. Ryan realizes how much easier respect and attention came from this shenanigan, that he put him and his best friend in very dangerous What . Uh oh.