In the football world with so many talented athletes and so many media around them, the spotlight is not only on their talent but on their looks too. We can admit that we all love to watch good looking guys in uniforms on the field.
Nowadays a good portion of the male professional football players are not only successful in sports, but in the modelling world too, reports sports website 7m. There are quite professional athletes that have amazing carriers as models and are a fashion inspiration to many people. For example, David Beckham a famous football player and a model too. Cristiano Ronaldo included in the campain for Kelvin Clain and so many others. Let's have a look at these gorgeous men.
David Beckham
Let's start with England's football royalty David Beckham! Talented, humble and obviously gorgeous. He's stunning in his  40' as he was in his 20's, and apart from his career in football, he's very accomplished as a model too. David Beckham is ''the whole package'' with beautiful, face and amazing body covered with tattoos, a total of 32 among which the names of his children and his beautiful wife. David is married to the beautiful Victoria- ex-spice girl, for 17 years now and they have 4 children. He is one of the most good looking and sexy guys among the football players but he's also a family man. He was listed as the Sexiest man alive back in 2015, but we can all agree that he is also the sexiest dad alive.
Cristiano Ronaldo
He's known as the best football player. But he is not just that. He is tall and handsome too! The portuguese football player has both, the talent and the looks. He's also known to be very liked by the ladies. Until recently he was in a relationship with the gorgeous and very succesful model Irina Shayk. Other successful women he dated are Maria Sharapova, Paris Hilton, and Lucia Villalon. Cristiano is not married, but he has a 5-year-old son that has a full custody of. He's accomplished in his football carrier and the modelling career too, as he often appears on the covers of many men's magazines.
Claudio Marchisio
Claudio Marchisio is Juventus's midfielder and also known as Juventus's ''little prince''. This hot italian stallion is extremely talented and remarkably good looking. With his amazingly sexy body, chiezeled jaw and striking eyes, this guy has captured the female attention, especially the one of the beautiful Roberta Sinapoli who became his wife and mother of his two sons Leonardo and Davide. Marchisio is an accomplished athlete but also appears in some modelling campaigns along with his teamates. We can all agree that he looks phenomenal whether in suits or in his uniform on the field.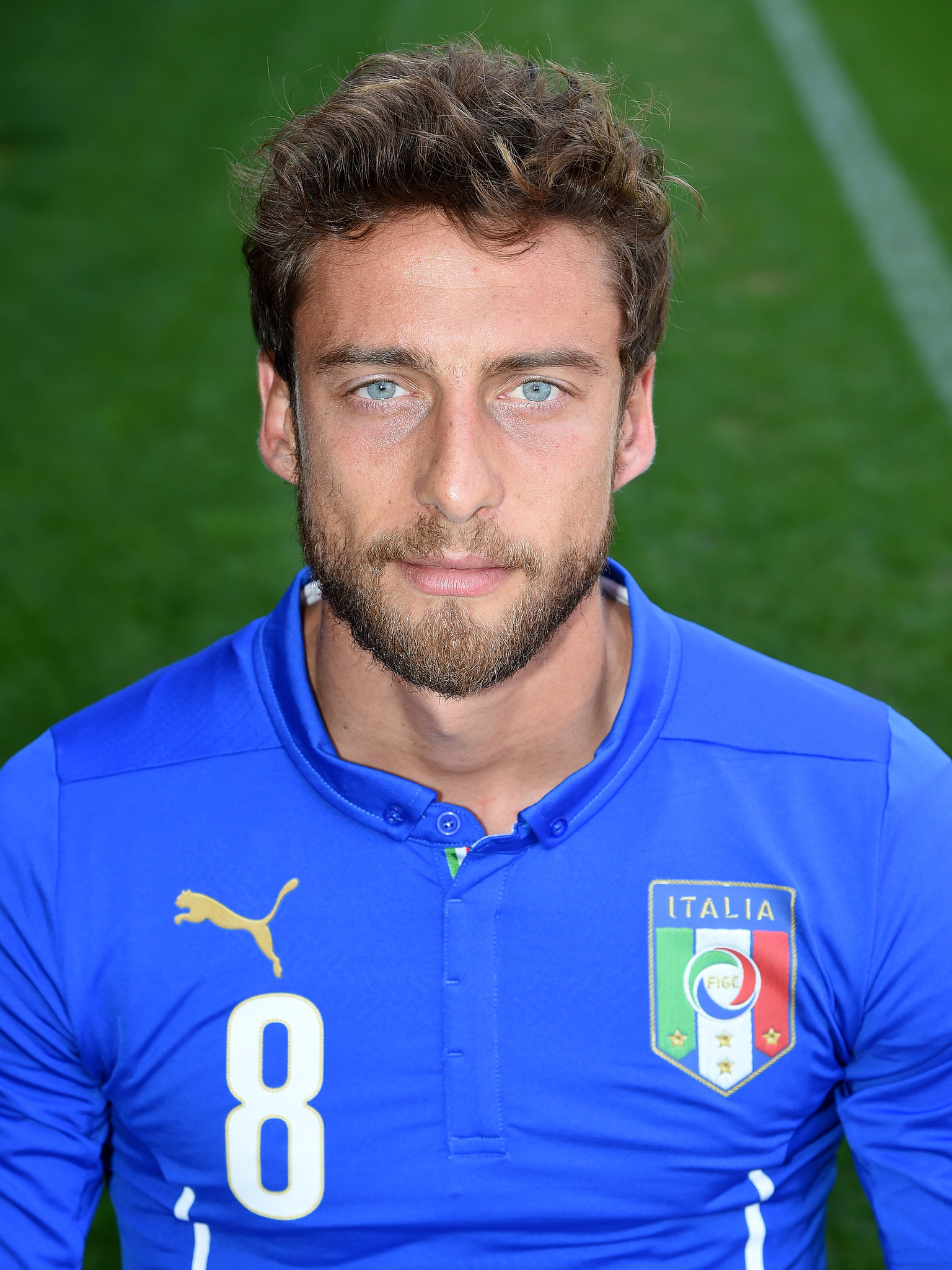 Gerard Pique
Gerard Pique is one of the most talented and famous spanish professional football players. He was born in Barcelona, Spain, and should be noted that he is extremely talented. Pique is famous for his talents on the football field but he's easy on the eyes too. Gerard Pique is one of the most charming football players on and off the field. He's currently in a happy relationship with the beautiful latin singer Shakira, who is 10 years older than him. Shakira and Pique have 2 sons Milan and Sasha.