Ireland is known worldwide for much of the population is redheaded (which is not exactly true) and by drinking seven days a week. However, anyone who spends time there finds out that there are some facts that go unnoticed by many. Some of these curiosities can yield good pause for reflection. Now,get to know some facts about Ireland.
Irish Weather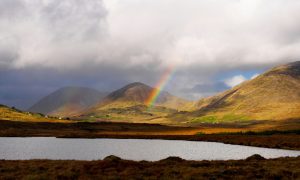 In a range of just one hour can rain, absurdly windy, making sun and hail. Not to mention the rainbow after!
Size Does Matter!
The Emerald Island fits perfectly in Indiana State, in the United States. Ireland has only 32.599 square kilometers, or 174 miles wide and 302 km long. The population of Ireland (North and South) is only 6.4 million people. The United States is 317 million and the United Kingdom, 64.1 million.
Fairies, Goblins and Witches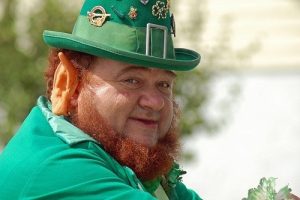 The existence of spirits, and especially of "elves" is very present in Irish folklore. Centuries ago, it was believed that the fairies lived in the land of hills or fairy raths, and touch one of these little figures was bad luck. The most famous elf is the Leprechaun. Legend has it that if you catch one, it will take you to a pot of gold, but if you take your eyes off it, it will disappear in the air.
Band U2 Country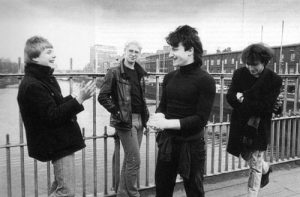 U2 is a rock band formed in Dublin. Formed in 1976, the group consists of Bono (vocals and guitar), The Edge (guitar, keyboards and vocals), Adam Clayton (bass) and Larry Mullen Jr. (drums and percussion). The U2 initial sound was rooted in post-punk but eventually grew to incorporate influences from many genres of popular music. Throughout the musical pursuits of the group, they have maintained a sound built on melodic instruments, especially the texture of The Edge to play guitar and expressive vocals by Bono. Their lyrics, often embellished with spiritual imagery, focus on personal themes and sociopolitical concerns. The group has released 12 studio albums and are among the list of artists with higher sales, having sold over 150 million records worldwide.
Guinness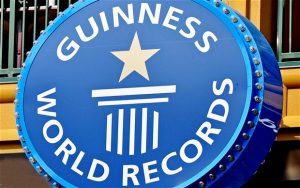 The book of Guinness record was invented by the then president of the factory Guinness Hugh Beaver, in 1951, when he was idly near a river in Ireland, hunting birds. And, by an oversight, missed a shot of a very fast bird. After that, he wondered what would be the fastest bird in Europe, it would really be that he had just missed the shot. Shortly after, already decided to create a book of records, invited Norris and Ross Mc Whirter, English journalists to collaborate with the photos that then become the Guinness book, published on August 27, 1955.
Colorful Door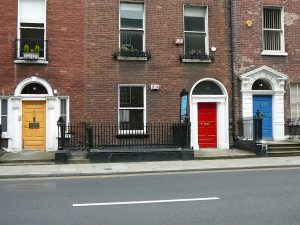 The doors of most homes in Ireland are colorful… But why? Reports say that in 1861, with the death of Prince Albert, Queen Victoria had been extremely sad. So as order, he had demanded that all Irish homes had a black flag as mourning. In protest, the next day, an Irishman began to color the door of his house. Action copied by more and more people. The second legend behind the colorful doors is that as men usually returned drunk to a house, paint the door a different color, would facilitate the process the individual recognize his own residence time to go!
Films in Ireland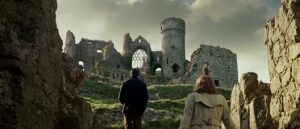 There are some interesting movies that were filmed in Ireland. In the film Harry Potter and the Half-Blood Prince in a battle scene, it is clear to see the scene of the famous Irish cliffs known as the Cliffs of Moher in County Clare, Ireland. The film Braveheart, long famous winner of several Oscars (and deal with precisely the sovereignty of Scotland), was shot … in Ireland! The famous series "Games of Thrones" was also part of filming carried out in Northern Ireland.