Tribal Tattoos
These are a very popular tattoo design, and they gather inspiration from a variety of different cultures. Most frequently they mimic Aztec, Samoan, Polynesian, Indian, Hawaiian, Egyptian, Mayan, and Maori tattoos. Ancient peoples used these tattoos to represent their tribe, as camouflage when hunting, and to share religious beliefs. Today they are mainly used as a form of self-expression.
Haida Tattoos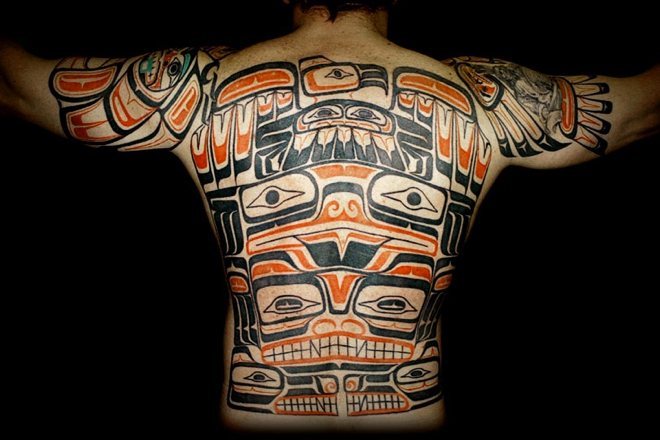 A more specific type of tribal tattoo, Haida designs come from the Native American Haida tribes. In the 1800s, these designs depicted the family crest, similar to what was carved on the family totem pole. These tattoos tend to be large, covering the arms, shoulders, chest or back of the wearer.   
Dragon Tattoos
These works of art stem from Eastern cultures such as China, Japan, and Vietnam. These tattoos often cover a large amount of skin, sometimes covering the whole back of the wearer. Each artist can add different detail and color to their dragon, allowing for many unique designs. Dragons are often seen as representing strength, independence, and courage. Some wearers also consider the dragon a form of protection.The city's top tattoo skin artists in Bangkok compete with each other for the best dragon tattoo. This is a long standing tradition and is taken very seriously. 
Biomechanical Tattoos
These tattoos depict the wearer as a robot with part of his skin peeled back, revealing the "machine" within. These designs definitely make people do a double-take, as some of them look stunningly realistic. This type of tattoo allows for many different types of artwork, leaving room for creativity, and can be placed almost anywhere on the body. Popular locations are the shoulder, arm, and calf.  
3D Tattoos
Similar to the biomechanical tattoos, these designs look like they are leaping off of people's skin. People get them all over their bodies and come up with a wide range of different designs – from an intricate 3D snake design to a stunning 3D gladiator face.
Tree Tattoos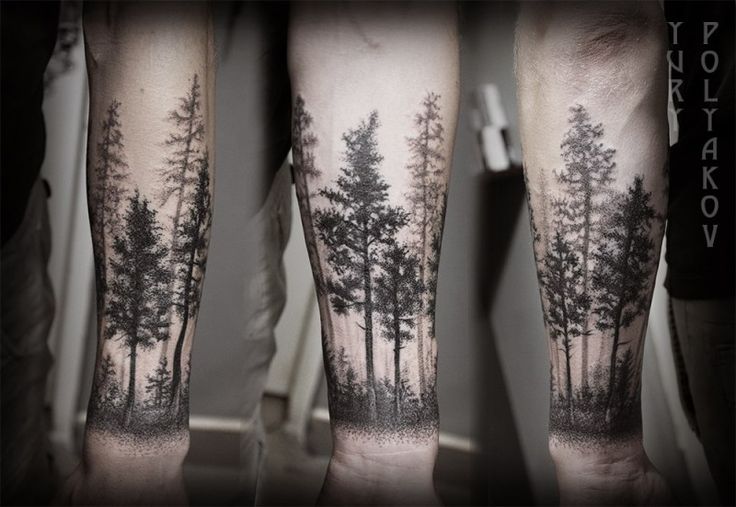 These tattoos are beautiful and manly at the same time. Trees represent resiliency, determination, and strength. Some men also choose to get tattoos representing the Tree of Life, found in different religious texts. This tattoo often depicts the roots and branches of the Tree intertwined in a circle, representing the circle of life and how we are all connected.
Religious Tattoos
Many people hold their religious beliefs close to their hearts, and these beliefs often inspire tattoo designs. A popular tattoo is the Christian cross, some picturing Jesus and some with Bible verses above or below the cross. Other popular designs are Joseph, Mary, Jesus, or the Passover feast from Christianity, Krishna from Hinduism, and the Star of David from Judaism. Another fairly common design is the rosary from Catholicism.
Wing Tattoos
While previously thought of as mainly a woman's tattoo, wings are growing in popularity for men wanting to show their artistic side. Often depicted as angel, fairy or tribal wings located on the arm or upper back, these tattoos represent speed, elevation, freedom and reaching for your goals. Angel wings also represent safety, protection, and spirituality. The wings are often large tattoos, taking up the entire upper back or length of the arm.