Today you will read about movies with some capturing stories about addiction and therapy that will not leave you indifferent. Stories that are full with mysteries and a lot of question marks. There is definitely a lot to learn from these unique stories.
Less than zero
Less than zero is a drama movie about drug addiction that aired back on November 6,1987. The movie is based on the novel by the same name by Bret Easton Ellis and is directed by Marek Kanievska. The actors starring in this movie are Andrew McCarthy, Jami Gertz, and Robert Downey Jr. The movie revolves around the lives of rich youth in Los Angeles.
The story involves college student Clay Easton (Andrew McCarthy) who returns home in LA for Christmas and finds out that his girlfriend  Blair (Jami Gertz)  has been having a sexual relationship with his best friend from high school Jullian Wells (Robert Downey Jr) and is addicted to drugs. It's a story about loss, redemption, addiction and salvation.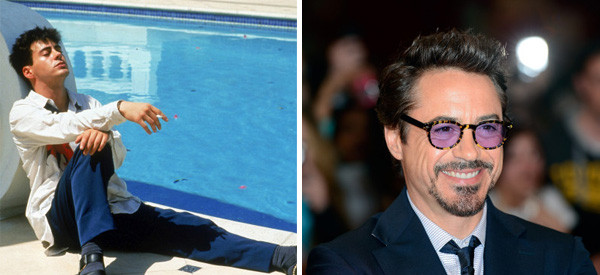 Rush
Rush is a crime/drama movie based on a novel by Kim Wozencraft. The movie aired on December 22, 1991, and was directed by Lili Fini Zanuck. The actors starring in this movie are Jason Patric and Jennifer Jason Leigh. The story is about  two cops Jason Patrick (Jason Patric) and Kristen Cates (Jason Leigh) who go undercover in a drug dealing case and become drug addicts. It's a very powerful story about principles, addiction,loss and mystery that leaves lots of question marks at the end. It's a story that can't leave you untouched.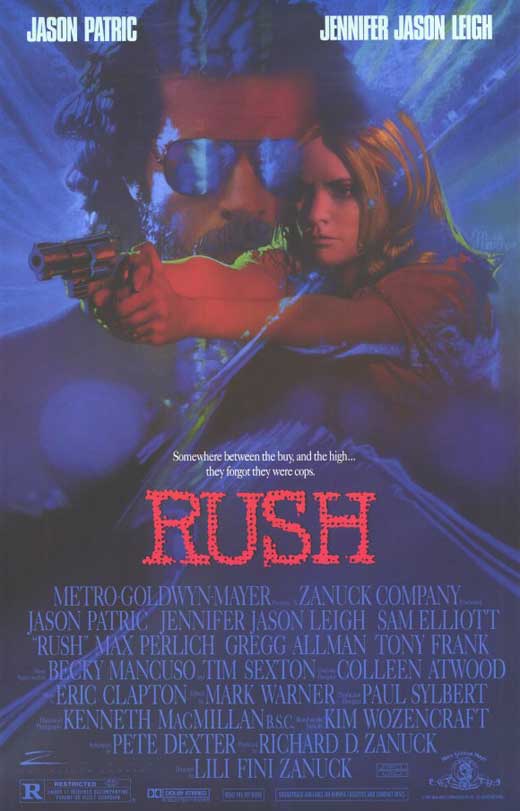 Requiem for a Dream
Requiem for a Dream is a psychological drama movie based on the novel by the same name written by Hubert Selby Jr. The movie was released onMay 14, 2000, at The Cannes Film Festival and October 27, 2000, in the US and was directed by Darren Aronofsky. The characters are brought to life thanks to the amazing actors – Ellen Burstyn and Jared Leto.
The movie portrays four different forms of drug addiction, which lead to the characters' captivity in a world of delusion and desperation that represent the real life. It's a movie with addiction, depression, deprivation, and therapy.
Traffic
This movie is a  crime drama who is an adaptation of British tv series Traffik. The movie is  written by Stephen Gaghan and directed by Steven Soderbergh and was released on December 27, 2000, in Los Angeles and on January 5, 2001, in the US. Some of the actors that brought to life this amazing movie are Benicio Del Toro, Jacob Vargas, Marisol Padilla and others. The story in the  movie explains the illegal drug trade from different points of views: a user, an enforcer, a politician and a trafficker. Through the movie, their stories are tangled together although not all of the characters meet and interact with each other.
Recently in a blog post Detox of South Florida wrote how these movies impact our psychological behavior and affect our thinking. If you are an addict of any form, I would highly advise you to learn from these movies and make changes in your life which can have a positive impact on your future.
The basketball diaries
The Basketball Diaries is a  crime drama movie based on the autobiographical work with the same name by Jim Carroll.The movie is directed by Scott Kalvert and aired April 21, 1995. The actors starring in the movie, that brought to life these amazing characters are  Leonardo DiCaprio, Lorraine Bracco, James Madio and Mark Wahlberg. This is a capturing story that reveals Jim Caroll's teenage years and promising a career in basketball and also his addiction to heroin.
Unfortunately, drug addiction is vital for many people nowadays. And the first step to recovery is finding a good clinic. Virginia Center For Addiction Medicine drug rehab center Richmond can help the patients to regain control of their lives and bring healing to the suffering addict and their family.