1. Trading Places

Two men of very different origins, a street-wise hustler (Eddie Murphy) and a businessman stockbroker (Dan Aykroyd) swap careers. Murphy's character, Billy Ray Valentine begins to work for the nefarious Duke brothers, while helping Dan Aykroyd's character get out of jail.
Trading Places was Eddie Murphy's second role, and first as a leading man. Murphy's improvisation with comedy legend Dan Aykroyd impressed films workers and cinema fans alike, propelling him to stardom.
---
2. Coming to America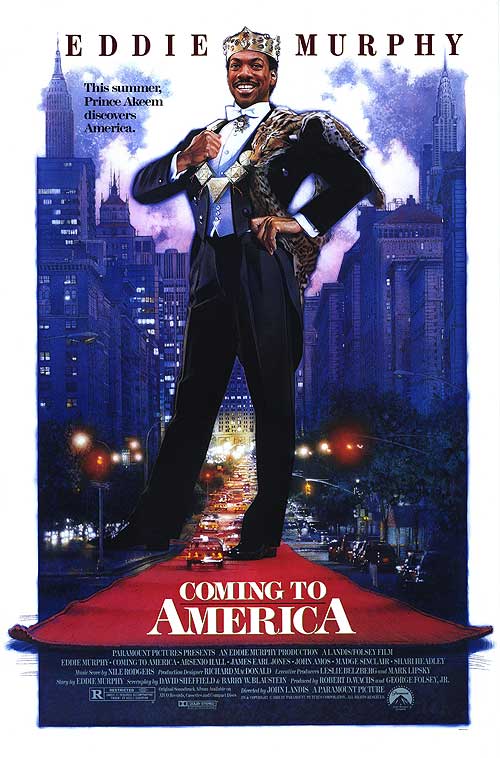 It's Prince Akeem of Zamunda's (Eddie Murphy) 21st birthday. He goes to Brooklyn in order to marry a woman he's yet to meet. The prince breaks from his tradition, struggling to figure out the norms of New York, in search of his bride.
The film co-stars acting legends Arsenio Hall and James Earl Jones. Coming to America also marks the first time Eddie Murphy performed as multiple characters in the one movie, which became a trademark for Murphy.
---
3. Beverly Hills Cop
In the action-comedy, Beverly Hills Cop, Eddie Murphy plays Detroit Cop, Axel Foley. After a friend is murdered on a visit to Detroit, Murphy's character tracks the murder to Beverly Hills, where he goes rogue.
In order to track down the drug kingpin responsible, Foley works with Detective Billy Rosewood (Judge Reinhold). One of Murphy's most successful films, the movie had two sequels.
---
4. Dream Girls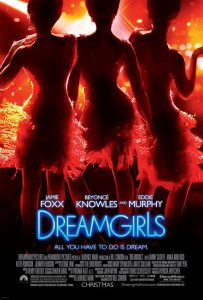 Set in Detroit, a trio of black female soul singers, played by Beyonce, Jennifer Hudson, Anika Noni Rose, in the 1960s, face personal struggles, backing Eddie Murphy's character R&B performer James 'Thunder' Early. A big change for Murphy, as he went for a far more dramatic role.
His performance earned him a nomination for an Oscar, and won him a Golden Globe.
---
5. 48 Hrs.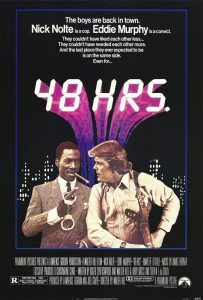 Murphy's debut role in all of acting, had him team up with a hard-nosed police officer, in search of a cop killer. Murphy played Reggie Hammond, a wise-cracking criminal, who only has 48 hours of parole to help Jack Cates, played Nick Holte.
Murphy's skill as a comedic actor, and his work with improvisation earned him notice from numerous people within the industry, and started him down the road of a comedy legend.
---
6. The Nutty Professor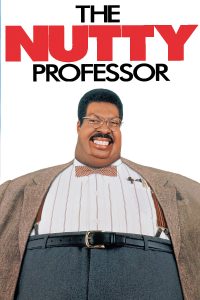 Sherman Klump, played by Eddie Murphy, is an overweight, yet good intentioned professor. Klump is about to have a breakthrough in DNA restructuring, when he meets an admirer Carla, played by Jada Smith, a fellow teacher at Klump's college. Klump falls for her, but is frustrated by his tremendous bulk.
In order to change that, tests a formula that will transform his weight, and much more; into an obnoxious partier, Buddy Love. Although Eddie Murphy is the lead man, he is also numerous other characters within the Klump family, including his mother and father.
---
7. Shrek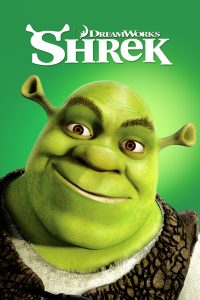 Maybe not Murphy's most acclaimed role, or even his best. However, it's hard to deny Murphy's performance in Shrek was not hilarious, or that the entire movie was hilarious.
In Shrek, the titular Shrek, played by Mike Meyers, finds himself forced out of the shut-in lifestyle of an Ogre. In order to restore peace to his home, he works with the loudmouthed Donkey, played by Eddie Murphy, to go rescue Princess Fiona for the Lord Farquaad. Shrek won the Oscar for best animated feature, and Murphy won an Annie award for voice acting.
Shrek won the Oscar for best animated feature, and Murphy won an Annie award for voice acting.