Robert John Downey Jr., popularly known today as Tony Stark (Iron Man), is an American actor and singer. He was born in New York, 1965, to Robert Downey Sr. and Elsie Downey. Just like his sister, Allyson Downey, he got into the acting business at a very tender age.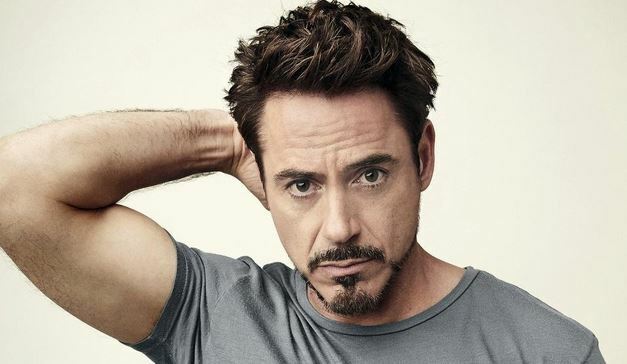 He studied at theStagedoor Manor Performing Arts Training Center, New York. He later moved to California in 1978, with his father, following his parents' divorce. In 1982, he abandoned high school to get into full time acting. Among the traits inherited from his father, was drug abuse. He starred in various films and TV shows, and won several awards. Then, in 2008, he landed the role that has marked him to date: Iron Man. The movie which opened the successful franchise known as the Marvel Cinematic Universe. Iron Man was his first blockbuster, followed by Tropic Thunder and Sherlock Holmes Parts 1 and 2.
Achievements
Robert Downey has won many awards for his roles, among which we have:
A Golden Globe Award (Best Performance by actor in Supporting Role, in Series, Miniseries, Motion Picture Made for TV,for Ally McBeal).
Screen Guild Award (for Ally McBeal).
BAFTA Award (Best Actor: for Chaplin).
A Golden Globe Award (for Shorcuts).
A Golden Globe Award (Best Performance by an Actor in a Motion Picture – Comedy or Musical Sherlock Holmes).
2 People's Choice Awards (for The Avengers).
3 Academy of Science Fiction, Fantasy & Horror Films Awards (Best Actor: Heart and Souls, Iron Man, Iron Man III)
A BAFTA/LA Britannia Awards (Stanley Kubrick Britannia Award for Excellence in Film)
Central Ohio Film Critics Association (Actor of the Year: Iron Man and Tropic Thunder
Religion
We cannot really determine his true religious beliefs, as he considers himself a Jewish and a Buddhist. He's known to have consulted astrologers. He has previously showed interest in Hare Krishna and Christianity.
Politics
Just like his religious views, his political views are also fuzzy. He doesn't consider himself a Democrat, Republican or Liberal. However, it is common knowledge that he is anti-Trump.
Dating profile
He's known to have dated Sarah Jessica Parker. His drug addiction led to them breaking up. In 1992,he married Deborah Falconer, with whom he had a son, Indio Falconer Downey. Another marriage which went downhill because of his drug issues. They divorced in 2004. He later married Susan Levine, who gave him a daughter in 2014.
Interesting facts
He entered the world of acting at 5.
He's a regular at court rooms because of his drug addiction
He inherited drug addiction from his father.
Hobbies
His hobbies are music, painting and Wing Chun Kung Fu,
Famous Quotes
He prefers being a human being to his son, than being a hero. The former is hard enough.
Keywords: actor, singer, drugs, addiction, films
Sources list:
https://en.wikipedia.org/wiki/Robert_Downey_Jr.#Filmography_and_awards
https://www.imdb.com/name/nm0000375/bio?ref_=nm_ov_bio_sm
https://www.thefamouspeople.com/profiles/robert-downey-jr-5102.php
https://www.biography.com/actor/robert-downey-jr
https://www.imdb.com/name/nm0000375/awards
http://tonsoffacts.com/30-fun-and-interesting-facts-about-robert-downey-jr/
https://www.brainyquote.com/authors/robert_downey_jr
https://www.brainyquote.com/quotes/robert_downey_jr_470712
https://celebrityinside.com/film-tv/actors/robert-downey-jr-favorite-color-food-things-sports-hobbies-biography/